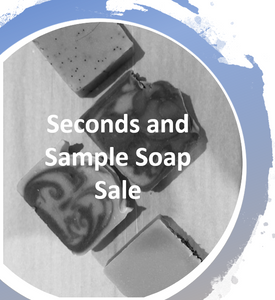 10 bars of soap for $38.... limited time only - these are left over special orders, sample runs or perhaps something was not quite right.  Some may be more lightly scented or cracked - but they are all good soap.  I might have used a wrong colour or oil combination in the soap. 

 *RANDOM SUPPLY*
Once gone, will be removed  - be quick!!
Our handmade Goat Milk Soap are made with my luxurious soap recipe, containing shea butter. The soap is loving made with fresh real goat milk - straight from our goat dairy.